Startup @ Sydneham Youth Entrepreneurship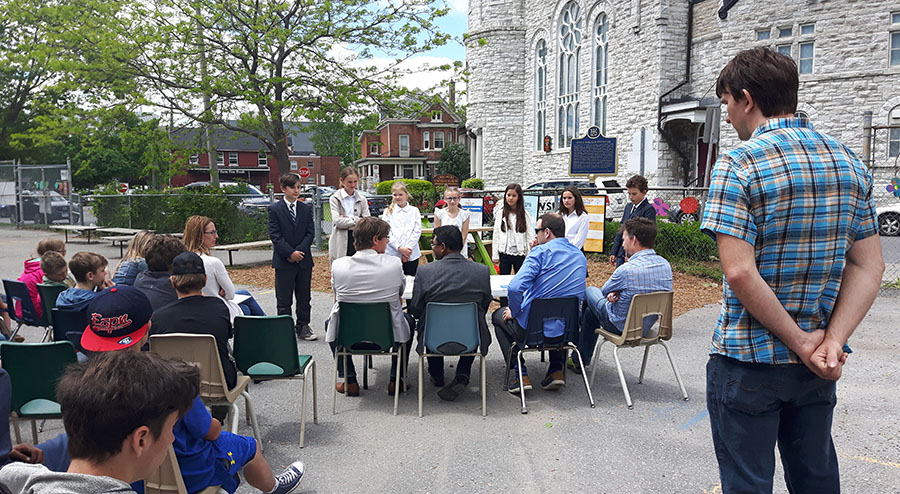 Students of Sydenham Public School deliver their final pitches to a panel of entrepreneurs from the community.
In the spirit of one of our core values Pay It Forward, Innovate Kingston is a proud partner of Startup @ Sydenham Youth Entrepreneurship Pilot Program, launched in 2016.
Startup @ Sydenham was designed to spark creativity, nurture entrepreneurial spirit and develop problem-solving skills for students from Grade 5 to 8. Funded by Limestone Learning Foundation, the program was a collaborative learning opportunity drawing on the expertise of a number of partners within the community.
Students were first presented with a challenge then worked with entrepreneurs from Innovate Kingston, business professionals from the parent community as well as St. Lawrence College and Queen's University faculty members. They collaborated with students from Queen's Engineering & Applied Science to design a solution. Innovate Kingston led the entrepreneurial talk series and workshops in Fall 2016, which helped the students prepare for their final pitches in June 2017.
Startup @ Sydenham Youth Entrepreneurship Pilot Program took students through the complete design process. Students worked together to design, create and test a working prototype which they pitched to "investors" completing the evolution of an idea.
Partners for this project included  Limestone Learning Foundation, Sydenham Public School, St. Lawrence College and Queen's University.
The Breakout Project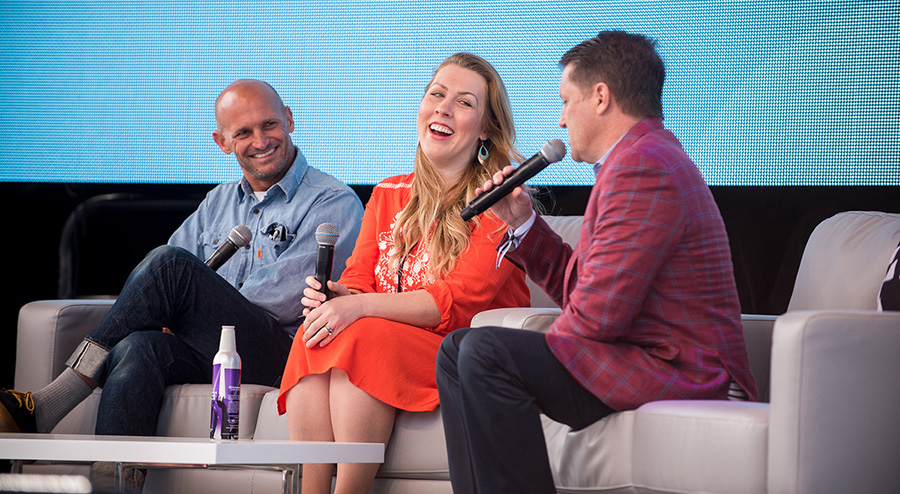 Panel Discussion with Jeff Johnson, Tara Mccallan & Charlie Garcia.
The Breakout Project is social innovation festival launched in May 2017 in Kingston, ON.
The event, spanning 48 hours, was designed to celebrate human ingenuity and help position Canada as a leader in solving some of the most pressing social issues we face in our community, society and planet. The festival brought together 20+ inspiring speakers, a community of supporters connected via an online collaboration platform and world-class musicians to kickstart seven ambitious social innovation projects aimed at changing our world for the better.
A project of Innovate Kingston, the goal was to create a world-class event to celebrate Ontario 150 while creating an impactful, lasting brand and raise Kingston's profile as an emerging innovation hub.
Expo for Design, Innovation & Technology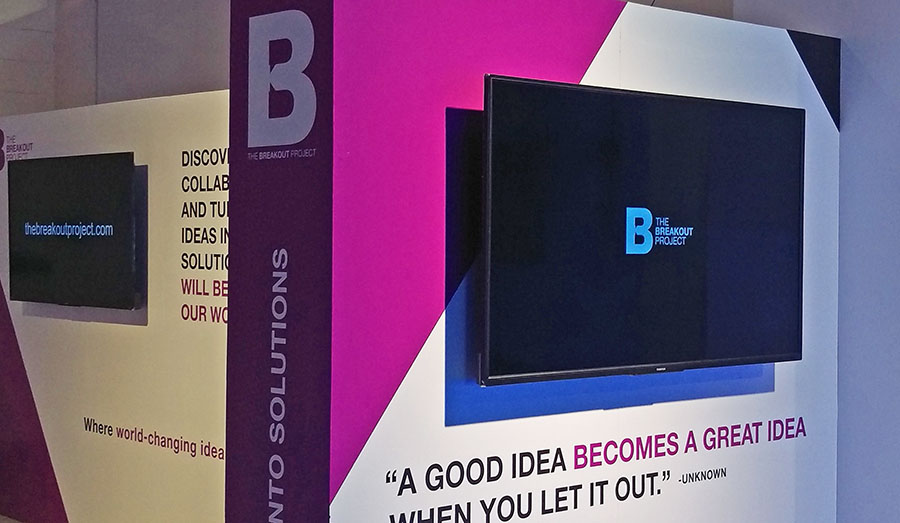 Through a partnership formed with Shauna Levy and Design Exchange, Innovate Kingston was invited to exhibit at EDIT: Expo for Design, Innovation & Technology in September 2017 in Toronto, ON.
Innovate Kingston showcased highlights from The (first) Breakout Project, launched plans for 2.0 while using the opportunity to promote Kingston as a destination to live, work and play. iK used the United Nations' 17 Sustainable Development Goals as a springboard for ideation to create an activation which continues to live online year-round driving brand awareness, and fostering new relationships.
Partners for this project included Design Exchange, Kingston Economic Development and Centre for Social Innovation.